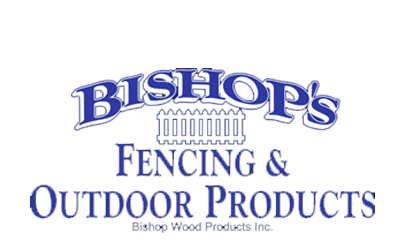 Vinyl Fencing
Vinyl Fencing
Bishop's Fencing and Outdoor Products has a wide variety of vinyl fencing to meet your needs.  Our vinyl fencing carries distinct advantages over other types of fencing.  We've listed some of the features of our brands below.  
Has a lifetime limited transferable warranty
Has parts & labor warranty
Vinyl fencing won't chip, peel, crack or splinter
Vinyl fencing won't rot 
Contains no harmful chemicals
Has concealed fasteners
Has steel reinforced rails
Has routed rails & posts
Vinyl fencing self-extinguishing
Has the highest quality raw materials
Vinyl fencing is lead free
Vinyl fencing is building code compliant.
Heavyweight pickets
Vinyl fencing meets ASTM standards
Has the widest choice of colors
Has consistent color throughout
Vinyl fencing has dark color fade protection
Has wood grain & stucco textures
CertainTeed Bufftech Vinyl fencing is made in U.S.A.!
Bufftech by Certainteed Vinyl Fencing
Manufactured in the U.S.A., Certainteed Bufftech Fencing is arguably the most versatile and durable fence on the market today.  Steel reinforced posts and color fade protection make Bufftech a great solution for your fencing needs. 
Superior Vinyl Fencing
Superior Plastics is a Pennsylvania based company who designs and manufactures all their products in Pennsylvania.  They have been serving the public for over 30 years and have developed an extensive line of fencing products.